Take microwave cooking to a higher standard with the AMW 439/IX microwave oven from Whirlpool. Finished in stainless steel and boasting an impressive 22L capacity this Absolute model offers you the flexibility to rival an everyday oven, with cooking at 4 different power levels. With 3D heat distribution cooking your meals yields even and consistently delicious results, this is achieved by combining dual heat sources with the reflection of microwaves to create the perfect distribution of heat.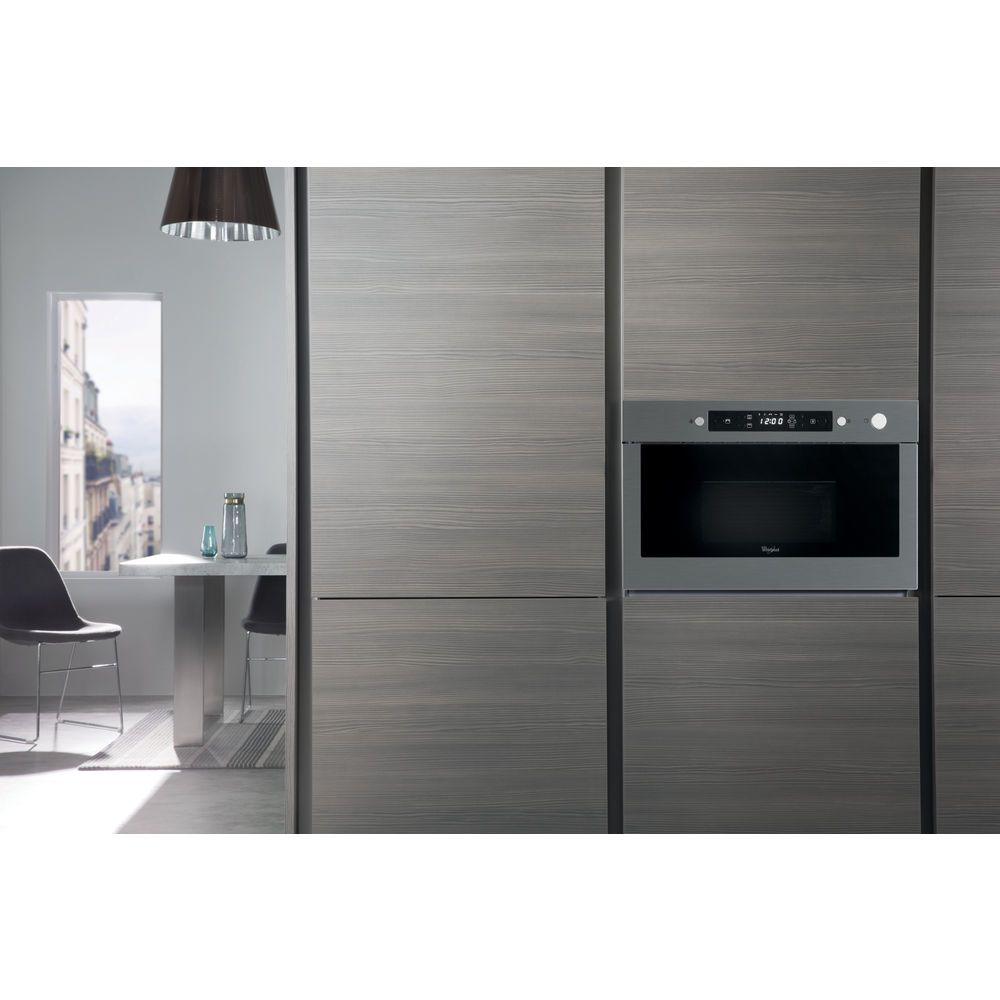 The Jet Defrost feature also utilises this heat coverage to defrost food effectively with ease, whilst still retaining the aste and nutrition of your meal. To get your cooking started even faster, the JetStart function boosts the temperature of the internal cavity to reheat food with higher water content such as soups.

Utilising a unique Quartz Grill, the AMW 439/IX reheats and cooks food much faster than a traditional infrared grill. This intelligent cooking mode is energy efficient to keep running costs low, and also tilting motion of the girl also gives easy access for cleaning.

An exclusive technology from Whirlpool, this model features Duel Crisp. Using two microwave power sources to completely cook food, even at the bottom. The dedicated Crisp function ensures you the perfect finish to your pizza, pie or quiche.
To find out more about the AMW 439/IX Microwave Oven contact us at First Choice Domestic Appliances, with flexible delivery options in the Rhyl area. Call us today on 01745344501, or if you wish to find out more about the AMW 439/IX Microwave Oven visit our website for more information.